Alright, time to pull out the workout calendar!
So having revisited the
Weider X-Factor ST
program, I ended up completing the entire first week...and I liked it. A lot. Could this be the first system I complete in its entirety? I will talk more about the program in my blog post on Tuesday, but week 2 will definitely play a part in this week's exercise rotation.
Monday:
1 hour walk (active rest day)
Tuesday:
Weider XT Week 2 & 1 hour walk
Wednesday:
Rebounding Cardio & 1 hour walk
Thursday:
Weider XT Week 2 & 1 hour walk
Friday:
Kickboxing & 30 min walk
Saturday:
Weider XT Week 2 & 30 min on the treadmill (at my parent's house for the weekend)
Sunday:
1 hour walk (active rest day)
Additional rotation notes:
As you may have noticed, I am including walking into my exercise schedule. The weather has been gorgeous and a little cooler than usual for August--hope that doesn't mean a cold fall! I am taking advantage of the last few months of good weather for the year and getting in some nice walks to supplement my workouts. Hopefully, I can enjoy this weather, as well as the cooler fall weather...until the trees are naked. Sexy image, isn't it?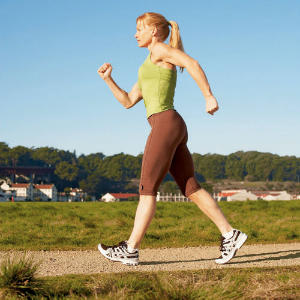 Anyway, I hope you get your week off to a good start. Cheers!